San José
San José State University
Campus Profile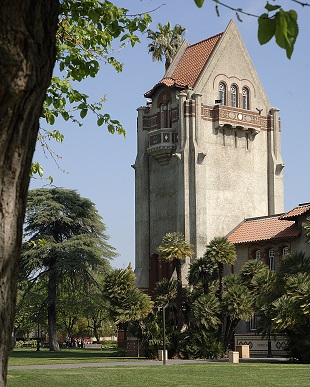 San José State University (San José State) is located in Central California and has a campus enrollment of over 32,000 students. San José State is a major, comprehensive public university located in downtown San José—the heart of Silicon Valley. San José State is the oldest public institution in the Western U.S. and the founding school in the California State University System. Its distinctive character has been forged by its long history, its location and by its vision—a blend of the old and the new, of the traditional and the innovative. San José State takes pride in and is firmly committed to teaching and learning, with a faculty that is active in scholarship, research, technological innovation, community service and the arts.

San José State is the top provider of engineering, science and business graduates to Silicon Valley, the world's high tech capital. San José State offers 134 degrees in 110 concentrations with renowned programs in Engineering, Business, Education and other areas. San José State remains among the top public comprehensive universities in the West, and its College of Engineering is counted among the top 15 schools in the nation offering bachelor's and master's degrees.
San José State offers many opportunities to enrich the lives of their students both on and around the campus.

Below are samples of what this campus offers:
- Clubs and Organizations - Outdoor Adventures
- Global Connections - Sports and Recreation (with Aquatic Center)

To learn more about San José State, click on the links below.
- Video: San José State Overview
- Video: San José State Virtual Tour
Information for Exchange Students
​Campus Information
Academic calendar dates: Click here to view the most recent calendar under "Quick Links" or visit the campus website.
Campus-based fees charged to student: Fees for some courses, depending on the course, may be charged (e.g. lab fees).
The majority of lecture courses will not require additional fees. Fee amounts and fees charged are subject to change.
Campus health insurance charged to student: Estimated cost is $795 for the fall semester and $1095 for the spring semester. Cost is subject to change.
Housing: Click here to view campus housing information.
Transportation: Click here to view information about transportation.
Admission Criteria
Minimum English proficiency score requirements: Click here to view.
Minimum Grade Point Average (GPA) to apply: 2.50 (based on a 4.0 scale) or equivalent.
Impacted (Closed) and Restricted (Limited) Subject Areas
Impacted (Closed) Subject Areas
which are not available to exchange students:
Education (EDCO); Graphic Design (DSGD); Industrial Design (DSID); Interior Design (DSIT); Nursing (NURS); Occupational Therapy (OCTH).
Restricted (Limited) Subject Areas
where limited places are available and are highly competitive:
Business (BUS); Civil Engineering (CEE); Computer Engineering (CMPE); Computer Science (CS); Design Studies (DSGN); Radio-Television-Film (RTVF).
Impacted and restricted subject areas are subject to change at any time.