California State University, Long Beach
Campus Profile
California State University of Long Beach (CSULB) is a teaching-intensive, research-driven university that emphasizes student engagement, scholarly and creative achievement, civic participation and global perspectives. Campus internationalization is a key priority for the university, and the variety and scope of international curricular offerings are continuously broadened and deepened. CSULB students are exposed to a global perspective through a wide variety of curricular and extracurricular learning opportunities. Faculty and staff are encouraged and supported for internationally-related teaching and research.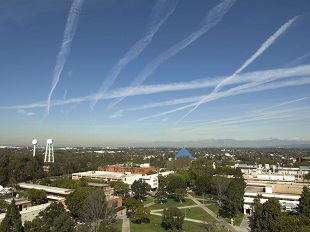 CSULB is located close to the Pacific Ocean; its 322-acre campus is designed to encourage student involvement and success. The eight colleges of CSULB include the College of the Arts, Liberal Arts, Business, Engineering, Education, Natural Sciences and Mathematics, Health and Human Services and Continuing and Professional Education. Eighty-six buildings housing 66 academic programs and over 300 major options harmonize the learning community with the master planned architecture, unique landscape and safe environment. Specialized instruction facilities support the sciences, engineering, business, nursing, computer studies, education, fine arts, film studies, research centers and more.

Outstanding performance venues include the Carpenter Performing Arts Center, Martha Knoebel Dance Center and the Bob Cole Conservatory of Music Daniel Recital Hall. Athletic competitions and major athletic events are offered in the Walter Pyramid, while cultural and educational programs are the focus of the Earl Burns Miller Japanese Garden. Student activities and organizations are housed in the University Student Union, which is located in the center of campus to best serve its community. A newly opened Student Wellness and Recreation Center, a 126,500-square-foot, state-of-the-art recreation facility, is the hub for recreational activities, intramural Sports, fitness and wellness services.
Academic Calendar
CSULB operates on a semester system. One semester is equivalent to .50 of an academic year. Two semesters are equal to one academic year. To view academic calendar dates, refer to the campus website or the CSU Campus Calendar found on the CSU Overview webpage located here.
Information for Exchange Students
Location description: Located in Southern California in or near a small/medium city (population 75,000-300,000)
Campus enrollment: Over 33,000 students
Students who can apply: Degree-seeking students nominated by exchange partners. Students must be undergraduate students or graduate students who are willing to accept an undergraduate placement. Graduate student placements may be possible in some disciplines (excluding business) and are based on reciprocity only.
Length of exchange: Students may study for one or two semesters.
Minimum Grade Point Average (GPA) to apply: 2.00 (based on 4.0 scale) or equivalent.
Campus health insurance charged to student: Yes. Estimate cost is $1100 per semester. Cost is subject to change.
Other campus-based fees charged to student: Fees for some courses depending on the course may be charged (e.g. lab fees). Fee amounts and fees charged are subject to change.
Minimum English Proficiency Score Requirements
ETS TOEFL (Internet-based scores): 61
IELTS: 6.5
Graduate Applicant scores may vary. Consult with your home university exchange coordinator.

To determine if a test score is required, refer to the document, "English Language Proficiency Requirements."
Impacted/Closed and Restricted Subject Areas
Impacted/Closed Subject Areas (which are not available to exchange students): Athletics (ATHL); Education (all areas); Film and Electronic Arts (FEA): Nursing (NRSG): Social Work (SW).


Restricted/Limited Subject Areas (limited places are available and are highly competitive): Biological Sciences (BIOL); Business (ACCT, CBA, MGMT, MKTG, FIN, HRM, IS); Chemistry and Biochemistry (CHEM); Child Development and Family Studies (CDFS); Fashion Merchandising and Design (FMD); Fine Arts/Graphic Design (ART); Fine Arts/Interior Design (DESN); Industrial Design (DESN); Journalism (JOUR); Linguistics (LING); Music (MUS); Nutrition and Dietetics (NUTR).
Impacted and restricted subject areas are subject to change at any time.