California State University, East Bay
Campus Profile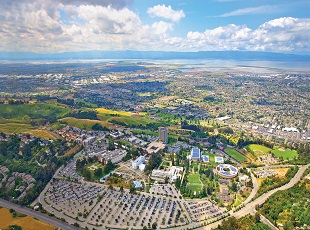 California State University, East Bay (CSU East Bay) offers excellent educational opportunities in an exciting location at a competitive price. A comprehensive bachelor's and master's degree granting institution, CSU East Bay is located in the beautiful and culturally diverse San Francisco Bay Area and offers undergraduate degrees in 51 fields and graduate degrees in 35 areas. Popular programs are biology, communication, computer science, international studies, psychology and sociology.

International Students from more than 80 countries come to the CSU East Bay campus to build the foundation for personal and career success. CSU East Bay programs help students develop important communication and academic skills that lead to exciting career paths.
Academic Calendar
Prior to Fall 2018, CSU East Bay operated on a quarter system where one quarter was equivalent to .33 of an academic year and three quarters are equal to one academic year. CSU East Bay now operates on a semester system. To view academic calendar dates, refer to the campus website or the CSU Campus Calendar found on the CSU Overview webpage located here.
Information for Exchange Students
Location description: Located in Northern California in or near a major city (population 300,000 or more)
Campus enrollment: Over 13,000 students
Students who can apply: Degree-seeking students nominated by exchange partners. Students must be undergraduate students or graduate students who are willing to accept an undergraduate placement. Graduate student placements are not available at this campus.
Length of exchange: Students may study for one or two semesters.
Minimum Grade Point Average (GPA) to apply: 2.00 (based on 4.0 scale) or equivalent.
Campus health insurance charged to student: Yes. Estimate cost is $800 per semester. Cost is subject to change.
Other campus-based fees charged to student: Fees for some courses depending on the course.may be charged (e.g. lab fees). Fee amounts and fees charged are subject to change.
Minimum English Proficiency Score Requirements
ETS TOEFL (Internet-based scores): 61
IELTS: 6.0
To determine if a test score is required, refer to the document, "English Language Proficiency Requirements."
Impacted/Closed and Restricted Subject Areas
Impacted/Closed Subject Areas (which are not available to exchange students): Art/Graphic Design (ART); Dance (DANC); Education (EDUC); Hospitality Management (HOS); Music (MUS); Nursing (NURS); Recreation (REC).


Restricted/Limited Subject Areas (limited places are available and are highly competitive): Business (ACCT, ENTR, FIN, MGMT, MKTG); Psychology (PSYC) and Studio Art (ART).
Impacted and restricted subject areas are subject to change at any time.