California State University, Dominguez Hills
Campus Profile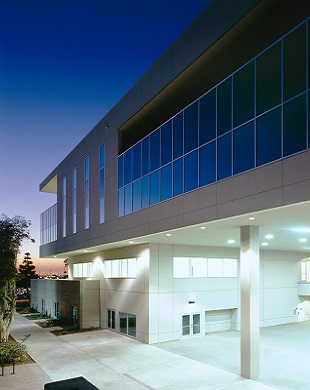 Located in the region known as the South Bay of Los Angeles, California State University Dominguez Hills (CSUDH) is one of the nation's most diverse campuses, and offers an inclusive, dynamic student experience in a vibrant urban setting. CSUDH provides a transformative education for students from local and international communities, and is committed to making academic excellence affordable and accessible for students seeking to use their education to improve their lives, families, communities and the world at large. CSUDH has a thriving community of international students who find the campus welcoming, the classes inclusive, the faculty responsive and the academic programs relevant for today's most in-demand fields.

CSUDH offers a wide selection of quality degree programs. With over 92% of the faculty holding the highest degrees in their field, CSUDH has an excellent student/faculty ratio: classes are small and interactive, with unique research opportunities working alongside renowned faculty mentors. International students enjoy CSUDH's dynamic student life and access to our full range of student support services, including the dedicated International Student Services Office, award-winning student union and convenient University Housing.
Academic Calendar
CSUDH operates on a semester system. One semester is equivalent to .50 of an academic year. Two semesters are equal to one academic year. To view academic calendar dates, refer to the campus website or the CSU Campus Calendar found on the CSU Overview webpage located here.
Information for Exchange Students
Location description: Located in Southern California in or near small/medium city (population 25,000-75,000)
Campus enrollment: Over 14,000 students
Students who can apply: Degree-seeking students nominated by exchange partners. Students must be undergraduate students or graduate students who are willing to accept an undergraduate placement. Graduate student placements may be possible in some disciplines (excluding business) and are based on reciprocity only.
Length of exchange: Students may study for one or two semesters.
Minimum Grade Point Average (GPA) to apply: 2.00 (based on 4.0 scale) or equivalent.
Campus health insurance charged to student: No, unless student does not have required coverage.
Other campus-based fees charged to student: Approximately $600 per semester (subject to change for 18-19). Fees for some courses depending on the course may be charged (e.g. lab fees). Fee amounts and fees charged are subject to change.
Minimum English Proficiency Score Requirements
ETS TOEFL (Internet-based scores): 61
IELTS: 5.5
Graduate Applicant scores may vary. Consult with your home university exchange coordinator.

To determine if a test score is required, refer to the document, "English Language Proficiency Requirements."
Impacted/Closed and Restricted Subject Areas
Impacted/Closed Subject Areas (which are not available to exchange students): Clinical Science (CLS); Education/Counseling (all areas); Interdisciplinary Studies (IDS): Nursing (BSN); Social Work (graduate program); Special Education (SPE); Teacher Education (TED); all Extended Education, Certificate and Credential Programs


Restricted/Limited Subject Areas (limited places are available and are highly competitive): Music (MUS).
Impacted and restricted subject areas are subject to change at any time.