Sonoma State University
Campus Profile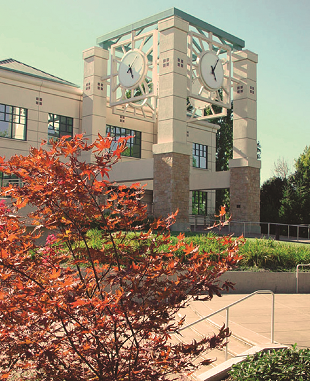 Located in California's premier wine country one hour north of San Francisco, Sonoma State University (SSU), is dedicated to providing high-quality undergraduate education and selected professional graduate programs. With a tradition of promoting intellectual and personal growth, leadership opportunities and technological proficiency, SSU offers its students a friendly, safe and informal atmosphere on a beautiful park-like campus. The SSU educational experience fosters intellectual, cognitive, social and personal growth. The faculty and staff provide collaborative relationships with students and an education that fosters ethical exploration, civic engagement, social responsibility and global awareness combined with a solid foundation in an academic discipline.

SSU offers 46 undergraduate majors, 47 minors and 15 graduate programs including such high interest programs as Biology, Business, Education, Computer Engineering Science, Psychology, and Wine Business.

SSU offers the Sonoma International Teaching Experience (SITE) which provides a unique opportunity for exchange students who are 1) fluent in French, German or Spanish and 2) who are doing an education or language teaching degree to gain teaching and tutoring experience at an American university. Selected students become a Language Teaching Assistant while taking courses from SSU departments including Teacher Education or Teaching English to Speakers of Other Languages (TESOL).

Many classes average fewer than 40 students, allowing close interaction between students and faculty. SSU's Green Music Center blends professional performances with educational opportunities for students, staff, faculty and the local community. SSU offers some of the best state university housing in the country. The region boasts a Mediterranean-like climate with average temperatures of 27°C in the summer and 12°C in winter.

Click here to view a video which features testimonials from students about the campus and student life. To contact a SSU International Alumni Ambassador, click here.
Academic Calendar
SSU operates on a semester system. One semester is equivalent to .50 of an academic year. Two semesters are equal to one academic year. To view academic calendar dates, refer to the campus website or the CSU Campus Calendar found on the CSU Overview webpage located here.
Length of Exchange
Students may study for one or two semesters.
Fast Facts
Location description: Located in Northern California in or near a large town (population 25,000 - 75,000)
Campus enrollment: Over 8,000 students
Students who can apply: Degree-seeking students nominated by exchange partners. Students must be undergraduate students or graduate students who are willing to accept an undergraduate placement. Graduate student placements may be possible in some disciplines (excluding business) and are based on reciprocity only.
Minimum English Proficiency Score Requirements
ETS TOEFL (Internet-based scores): 61
IELTS: 6.0
Graduate Applicant scores may vary. Consult with your home university exchange coordinator.

To determine if a test score is required, refer to the document, "English Language Proficiency Requirements."
Impacted/Closed and Restricted Subject Areas
Impacted/Closed Subject Areas (which are not available to exchange students): Education (selected areas); Nursing (NURS).


Restricted/Limited Subject Areas (limited places are available and are highly competitive): Biology (BIOL); Business (BUS); Communications (COMS); Criminology and Criminal Justice Studies (CCJS); Early Childhood Studies (ECS); Education (selected areas); Environmental Studies and Planning (ENSP); Human Development (HD); Kinesiology (KIN); Liberal Studies Hutchins (LIBS); Psychology (PSY); Sociology (SOCI).
Impacted and restricted subject areas are subject to change at any time.