San José State University
Campus Profile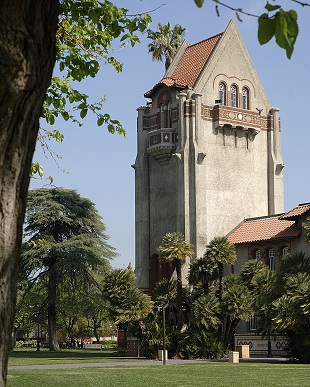 San José State University (SJSU) is a major, comprehensive public university located in downtown San Jose—the heart of Silicon Valley. SJSU is the oldest public institution in the Western U.S. and the founding school in the California State University System. Its distinctive character has been forged by its long history, its location and by its vision—a blend of the old and the new, of the traditional and the innovative. SJSU takes pride in and is firmly committed to teaching and learning, with a faculty that is active in scholarship, research, technological innovation, community service and the arts.

San José State University is the top provider of engineering, science and business graduates to Silicon Valley, the world's high tech capital. San José State University offers 134 degrees in 110 concentrations with renowned programs in Engineering, Business, Education and other areas. SJSU remains among the top public comprehensive universities in the West, and its College of Engineering is counted among the top 15 schools in the nation offering bachelor's and master's degrees.
Academic Calendar
SJSU operates on a semester system. One semester is equivalent to .50 of an academic year. Two semesters are equal to one academic year. To view academic calendar dates, refer to the campus website or the CSU Campus Calendar found on the CSU Overview webpage located here.
Length of Exchange
Students may study for one or two semesters.
Fast Facts
Location description: Located in Central California in or near a major city (population 300,000 or more)
Campus enrollment: Over 30,000 students
Students who can apply: Degree-seeking students nominated by exchange partners. Students must be undergraduate students or graduate students who are willing to accept an undergraduate placement. Graduate student placements may be possible in some disciplines (excluding business) and are based on reciprocity only.
Minimum English Proficiency Score Requirements
ETS TOEFL (Internet-based scores): 80
IELTS: 6.0 (Engineering students 7.0)
Graduate Applicant scores may vary. Consult with your home university exchange coordinator.

To determine if a test score is required, refer to the document, "English Language Proficiency Requirements."
Impacted/Closed and Restricted Subject Areas
Impacted/Closed Subject Areas (which are not available to exchange students): Civil Engineering (CEE); Computer Science (CS); Design Studies (DSGN); Education (EDCO); Graphic Design (DSGD); Industrial Design (DSID); Interior Design (DSIT); Nursing (NURS); Occupational Therapy (OCTH).


Restricted/Limited Subject Areas (limited places are available and are highly competitive): Animation/Digital Animation (ANI); Radio-Television-Film (RTVF).
Impacted and restricted subject areas are subject to change at any time.