California State Polytechnic University, Pomona
Campus Profile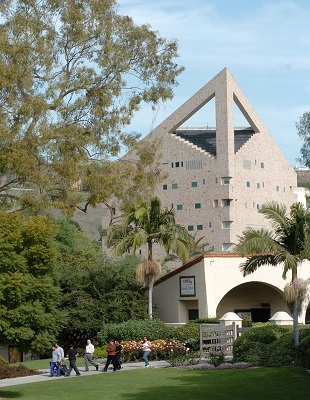 California State Polytechnic University, Pomona (Cal Poly Pomona), nestled on 1,438 rolling acres on the eastern edge of Los Angeles County, ranks among the top public universities in the western United States and benefits from a richly diverse community that is reflective of the greater Los Angeles area. Cal Poly Pomona is comprised of approximately one-third Latino students, one-quarter Asian students and three percent black students, making it among the most diverse campuses in the nation. The university is also known for its experiential model of education, which provides students with opportunities to learn both inside and outside the classroom. This focus on actions and solutions makes Cal Poly Pomona graduates highly sought after by employers around the world.

Eight academic colleges offer more than 100 degree programs, including nationally recognized and highly rated undergraduate programs in Engineering, Agriculture, Environmental Design, Hospitality Management and others.
Academic Calendar
Cal Poly Pomona operates on a quarter system. One quarter is equivalent to .33 of an academic year. Three quarters are equal to one academic year. (Note that Cal Poly Pomona will operate on a semester system effective Fall 2018.) To view academic calendar dates, refer to the campus website or the CSU Campus Calendar found on the CSU Overview webpage located here.
Length of Exchange
Students may apply to study for one quarter or up to three quarters. It is strongly recommended that students study for a minimum of two quarters since one quarter is less than one semester.
Fast Facts
Location description: Located in Southern California in or near a large town (population 25,000 to 75,000)
Campus enrollment: Over 22,000 students
Students who can apply: Degree-seeking students nominated by exchange partners. Students must be undergraduate students or graduate students who are willing to accept an undergraduate placement. Graduate student placements are not available at this campus.
Minimum English Proficiency Score Requirements
ETS TOEFL (Internet-based scores): 71
IELTS: 6.0
To determine if a test score is required, refer to the document, "English Language Proficiency Requirements."
Impacted/Closed and Restricted Subject Areas
Impacted/Closed Subject Areas (which are not available to exchange students): Architecture (ARC); Communications (COM); Education (all areas); Engineering (ECE, EGR, ME); Graphic Design (ART); Psychology (PSY).


Restricted/Limited Subject Areas (limited places are available and are highly competitive): Computer Science (CIS, CS); Music (MU).
Impacted and restricted subject areas are subject to change at any time.