California State University, Chico
Campus Profile
Founded in 1887, California State University, Chico (CSU Chico) is a comprehensive university located 90 miles north of Sacramento and 174 miles northeast of San Francisco. The campus occupies 119 acres in downtown Chico and features a 1,050–acre research farm and a 2,330-acre ecological reserve, creating a truly exceptional university experience. The faculty to student ratio is 25 to 1 with an average class size of 31. Through excellence in instruction, research, creative activity and public service, CSU Chico prepares students with the knowledge, attitudes, skills and abilities to succeed in a global society.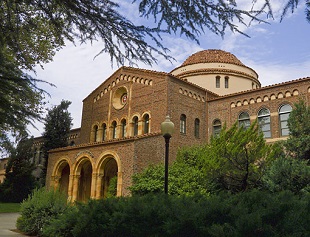 CSU Chico is one of the highest ranked public universities in the West, and remains a national leader in the integration of community service and sustainability in its academic programs. Many of the over 100 undergraduate and graduate degree programs, including business administration, management information systems, psychology, computer science, engineering, mechatronics, education and public administration, are known for their innovation and exceptional quality. The CSU Chico Computer Science program was one of the first in the CSU to be accredited. Students have won national awards in business, engineering, construction management, mechatronics, journalism, political science and speech.
Academic Calendar
CSU Chico operates on a semester system. One semester is equivalent to .50 of an academic year. Two semesters are equal to one academic year. To view academic calendar dates, refer to the campus website or the CSU Campus Calendar found on the CSU Overview webpage located here.
Length of Exchange
Students may study for one or two semesters.
Fast Facts
Location description: Located in Northern California in or near small/medium city (population 75,000-300,000)
Campus enrollment: Over 15,000 students
Students who can apply: Degree-seeking students nominated by exchange partners. Students must be undergraduate students or graduate students who are willing to accept an undergraduate placement. Graduate student placements may be possible in some disciplines (excluding business) and are based on reciprocity only.
Minimum English Proficiency Score Requirements
ETS TOEFL (Internet-based scores): 61
IELTS: 6.0
Graduate Applicant scores may vary. Consult with your home university exchange coordinator.

To determine if a test score is required, refer to the document, "English Language Proficiency Requirements."
Impacted/Closed and Restricted Subject Areas
Impacted/Closed Subject Areas (which are not available to exchange students): Music-Recording Arts (MUSC); Nursing (NURS).


Restricted/Limited Subject Areas (where limited places are available and are highly competitive): Interior Design (IDES).
Impacted and restricted subject areas are subject to change at any time.